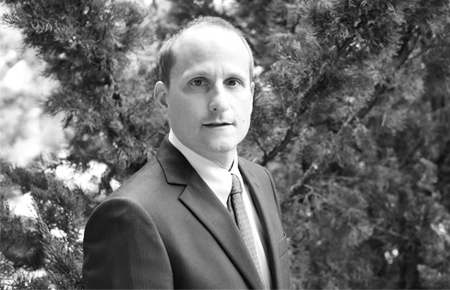 Todd Goldwasser
Senior Advisor
With over 16 years of experience in litigation consulting, Todd Goldwasser brings extensive industry experience to complex issues in commercial litigation including economic loss, causation, and damages analyses. Mr. Goldwasser specializes in securities analysis and has provided expertise on numerous matters involving residential mortgage-backed securities ("RMBS") and collateralized debt obligation ("CDO") instruments. In addition, he has analyzed damages arising from breach of contract, breach of fiduciary duty, and similar claims. Mr. Goldwasser has also advised on intellectual property damages, transfer pricing issues, and the calculation of civil penalties.
Mr. Goldwasser's experience includes:
Preparation of economic analyses and damages calculations in RMBS guarantor cases and intellectual property infringement cases;
Class action suitability analyses and damages calculations in RMBS investor cases against mortgage originators, RMBS sponsors, and RMBS trustees;
Analysis of residential mortgage loan servicing performance;
Evaluation of liability in CDO structuring;
Assessment of the materiality of information not disclosed and event studies related to those alleged material information disclosure failures;
Transfer pricing analyses and valuation in the context of cross-border intellectual property transfer and intra-company license agreements;
Quantification of the impact of price artificiality associated with alleged market manipulations in crude oil futures and options markets;
Calculation of damages for breach of contract in software development agreements;
Calculation of economic damages related to alleged breaches of fiduciary duty in investments in various asset classes including asset-backed commercial paper, structured investment vehicle, and life settlements; and
Assessment of market definition and concentration in the context of antitrust litigation.
Mr. Goldwasser previously worked at BlackRock, where he focused on technology and risk management. He started his career at Ernst & Young and LECG where his projects included litigation resulting from the bankruptcy of Orange County, California.
Mr. Goldwasser holds a Master of Business Administration from Columbia Business School and a Bachelor of Arts in Economics and Government from Cornell University. He is also a co-inventor of a patented cryptography process used in data anonymization.