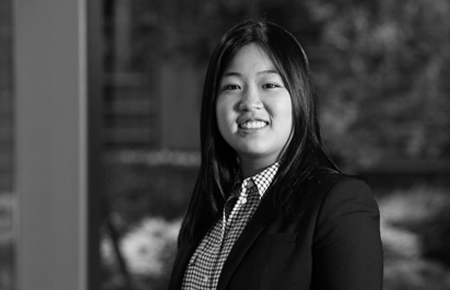 Britney Tran
CFA
Vice President
Britney Tran is responsible for the execution and management of a variety of valuation and financial advisory engagements. Ms. Tran has worked with public and privately held companies, partnerships, and private equity firms on a wide range of engagements including transaction and management planning, fairness opinions, and valuations for strategy, financial reporting, and tax purposes. She has assisted clients with the following:
- Annual employee stock ownership plan valuations;
- Employee stock ownership plan transactions;
- Fairness opinions;
- Valuations for financial reporting and tax purposes;
- Valuations involving complex capital structures;
- Valuations for equity incentive awards and other forms of stock compensation;
- Valuations of contingent consideration; and
- Pre-transaction advisory.
Ms. Tran's experience includes assisting companies spanning a variety of industries, including but not limited to engineering, construction, manufacturing, oil and gas (upstream and midstream), oilfield services, transportation, home services, financial institutions, telecommunications, and HVAC. She also assists in BVA's litigation support practice where she has been involved in cases related to economic damages, intellectual property, and valuation disputes.
Ms. Tran graduated from Southern Methodist University with a Master of Science in Finance, Bachelor of Business Administration in Finance, and a Bachelor of Arts in Economics. She holds the Chartered Financial Analyst® designation awarded by the CFA Institute.