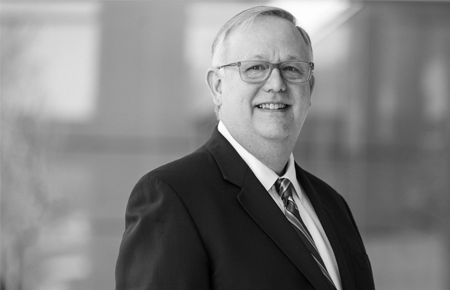 Jeffrey R. Mills
ASA
Managing Director
Jeffrey Mills has more than 25 years of business valuation and financial consulting experience.
Mr. Mills' valuation and accounting experience at Big 4 accounting firms, and market experience with a major U.S. based investment bank, provides him with an extensive background that leads to a comprehensive approach to business valuation assignments. Mr. Mills has experience working with public companies, private equity and private equity backed companies, as well as family owned and employee-owned companies valuing a broad range of securities including common stock, debt securities, preferred stock, stock options and warrants, phantom stock, stock appreciation rights, and partnership interests.
Mr. Mills has directed hundreds of valuation engagements for a variety of purposes including transaction consulting related to partner or shareholder buyouts, valuation consulting for merger and acquisition purposes, fairness opinions, gift and estate tax, income tax, financial reporting (with a focus on "fair value" accounting for goodwill impairment and the valuation of intangible assets for purchase price allocations), and employee stock ownership plans (including ESOP transaction valuations and fairness opinions and annual update valuations). Mr. Mills' specific industry experience includes energy, insurance, pharmaceutical, technology, construction, manufacturing, retail, transportation, distribution and banking.
Before joining BVA, Mr. Mills was a valuation professional at Ernst and Young LLP. Prior to that, he was an audit professional at KPMG LLP and an investment banker with Morgan Keegan & Company, Inc.
Mr. Mills received a Master of Business Administration from Texas A&M Mays Business School and a Bachelor of Business Administration in Accounting from Harding University where he graduated with honors. He is an active member of the American Society of Appraisers and holds the Accredited Senior Appraiser designation for business valuation. Mr. Mills has been a member and speaker at the Southwest Chapter of The ESOP Association and is also involved with the Dallas Estate Planning Council and was formerly on the Board of Governors of the Estate Planning Council of North Texas.
Mr. Mills is active in several local and international charitable organizations.