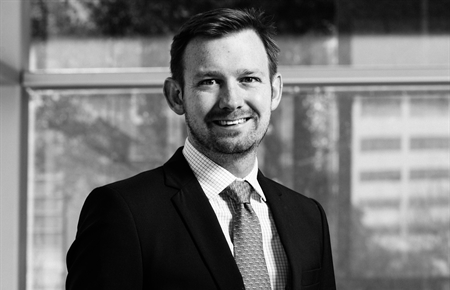 Jody Bland
CFA
Senior Vice President
Jody Bland is an economist with research and professional experience focused on quantitative methods, statistics, and econometrics. His specialties include securities analysis, derivatives valuation, commodity markets, financial markets, and antitrust.
Mr. Bland is responsible for overseeing the execution of a variety of litigation and consulting engagements. Specifically, Mr. Bland provides economic analyses, valuation services, and expert witness testimony to senior leadership at law firms, corporations, and government agencies to address their most pressing issues. He applies economic theory and quantitative methods, including the most sophisticated econometric models, to evaluate complex legal and marketplace issues.
Mr. Bland has advised clients in an array of areas, including:
- Measurement of competitive effects stemming from unilateral and horizontal anticompetitive actions
- Assessment of liability from alleged collusive activity and monopolization
- Quantification of damages from anticompetitive behavior in multiple securities, commodity, and derivative markets
- Evaluation of causality and liability stemming from market manipulation claims
- Application of advanced statistical techniques to investigate and identify fraud in financial services industry
- Development of financial models to quantify damages associated with various asset backed securities & structured finance products
- Construction of event studies and financial models to measure share price artificiality in relation to 10b-5 securities class action
- Testing for common impact and assessment of predominance claims in class certification
- Calculation of economic damages resulting from misappropriation of trade secrets
- Estimation of price premiums associated with allegedly misleading price claims for a variety of consumer and retail products
Mr. Bland received a Master of Science degree in Economics and Philosophy, awarded with Distinction, from the London School of Economics & Political Science. In addition, he received a Bachelor of International Business and a Bachelor of Business Administration with concentrations in economics and finance, both from the University of Arkansas. Mr. Bland is also a Chartered Financial Analyst® (CFA) Charterholder, awarded by the CFA Institute. He is a member of the CFA Society of Dallas-Fort Worth and the American Economic Association.
Prior to joining BVA, Mr. Bland was a Senior Vice President in AlixPartners, LLP's Financial Advisory Services practice. Prior to that, he was a member of the PI Finance Advisory staff at Ernst & Young.