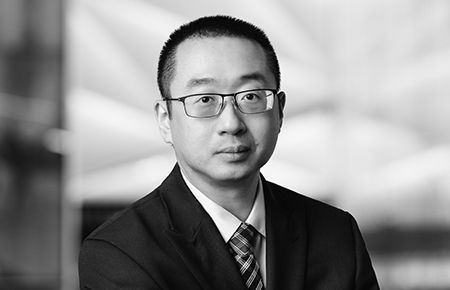 Jack Chen
CFA
Senior Vice President
Jack Chen has over 16 years of experience providing economic valuations and litigation support to clients. His specialties include securities litigation for both class-actions and opt-outs, breach-of-contract matters, damages claims under federal and state law, and economic valuations of equities, derivatives, and structured products.
Mr. Chen has advised clients in an array of areas:
Assessment of the market efficiency of common stock, preferred stock, and American depositary receipts of various companies in the financial, biopharmaceutical, technology, telecommunications, oil, and mining industries.
Evaluation of loss causation and computation of damages in securities litigation matters for both class-action and opt-out claims.
Provided economic consultation to lead counsel on settlements and plans of allocations for class members.
Computation of damages suffered by purchasers of nonagency residential-mortgage-backed securities underwritten and/or sold by various underwriters and/or sellers under federal and blue-sky laws.
Analysis of lost-profits claims and computation of damages in various breach-of-contract matters in FINRA arbitration.
Evaluation of the risks and valuations of various types of securities, including collateralized debt obligations, mortgage-backed securities, auction-rate securities, contingent warrants and options of equities and fixed-income instruments, derivatives, and other structured products.
Assessment of the creditworthiness of unrated debt issues and assignment of synthetic credit ratings.
Analysis of the impact of naked short selling and computation of economic harm to shareholders.
Computation of the expected probabilities of default and valuation of debt securities offered for settlement considerations.
Assessment of the market demand and credit risks associated with auction rate credit-linked notes during the Financial Crisis, and the assessment of the fair market value of the securities.
Examination of a change of control provision for a convertible preferred stock, whose economic interest was adverse to holders of the common stock.
Computation of the amount of contractual accrued bond interest due and payable to investors of certain sovereign bonds issued by a sovereign entity that has subsequently defaulted.
Analysis of lost profits and disgorgement profits on claims against broker dealers and financial advisors for alleged breach of contract and solicitation of client accounts.
Evaluation of the fair value of contingent compensation awards on claims by former employees against the company for alleged breach of contract.
Mr. Chen received a Bachelor of Science in Mechanical Engineering from Columbia University. Mr. Chen is also a Chartered Financial Analyst® Charterholder, awarded by the CFA Institute. He has coauthored a journal article assessing the negative impact of regulatory uncertainty over the reclassification of hybrid securities.
Prior to joining BVA, Mr. Chen was a Director at AlixPartners, LLP's Financial Advisory Services practice.