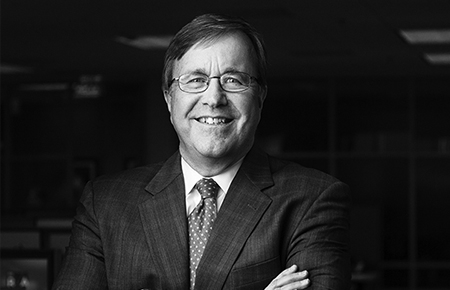 Dave Matthiesen
CPA*, CFE
Senior Vice President
Dave Matthiesen is responsible for overseeing the execution of a variety of litigation consulting and financial forensic engagements. Mr. Matthiesen is both a Certified Public Accountant* and a Certified Fraud Examiner. Over the course of his career, Mr. Matthiesen has consulted on numerous large scale commercial disputes, served in operational roles, represented debtors and creditors in bankruptcy matters, and performed financial investigative services.
Prior to joining BVA, Mr. Matthiesen was a Director of an in-house consulting staff for a Dallas-based litigation law firm, where he worked for 11 years and managed a consulting staff of ten professionals. In that role, he was responsible for pre-litigation claim evaluation and damage analysis; discovery pleading and production; electronic discovery issues; identification, retention and management of experts; preparation of fact and expert witnesses for testimony; and trial preparation, including demonstrative presentations and exhibits. Mr. Matthiesen also gained experience supporting clients through the Chapter 11 process, including development, negotiation and implementation of Plans of Reorganization. Additionally, Mr. Matthiesen consulted on white collar cases, and supported various financial investigations.
For the six years prior, Mr. Matthiesen was the CFO of Dallas based Drug Emporium, a $125 million North Texas retailer. Mr. Matthiesen was responsible for banking, finance, accounting, and tax matters including refinancing and expanding the company's credit facility and the financing and implementation of an integrated point of sale and enterprise information system.
Mr. Matthiesen started his professional career in public accounting, serving as a Partner at Ernst & Young, where he provided audit and financial advisory services, such as consulting for debtors and creditors in Chapter 11 proceedings including the KenDavis Industries, Lone Star Steel, LTV and National Gypsum bankruptcies. Mr. Matthiesen also served on a variety of litigation engagements at Ernst & Young.
Mr. Matthiesen is a member of the American Institute of Certified Public Accountants and the Association of Certified Fraud Examiners. He received a Bachelor of Science degree in Accounting from Louisiana Tech University, and to this day remains a proud and enthusiastic supporter of the Bulldogs.
*Although BVA employs CPAs, it is not a CPA firm.