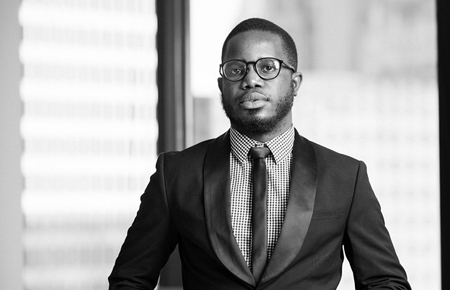 Ola Fasoranti
CFE
Vice President
Ola Fasoranti has experience overseeing and executing a variety of engagements related to complex contract disputes, economic damages, valuation disputes, and investigations. During his career, Mr. Fasoranti has assisted companies, partnerships, legal counsel, and other entities with their economic, financial, and dispute-related issues.
Mr. Fasoranti has evaluated, analyzed, and quantified economic damages in a variety of complex business disputes which have involved claims for lost profits, disgorgement of profits, unjust enrichment, lost earnings, punitive damages, and intellectual property disputes. Additionally, Mr. Fasoranti has worked on corporate and SEC-directed investigations related to fraud, revenue recognition issues, misappropriation of assets, FCPA violations, and anti-money laundering investigations related to FDIC and OCC consent orders.
Mr. Fasoranti has worked on engagements of varying sizes with damage claims ranging from millions to billions of dollars, both domestically and internationally, and his clients have ranged from publicly traded entities to private entities in a broad range of industries, including financial services, life sciences, manufacturing, real estate, technology, and healthcare.
Prior to joining BVA, Mr. Fasoranti was a Manager in the Forensic & Integrity Services group at Ernst and Young, LLP where he focused on dispute advisory and investigations.
Mr. Fasoranti received a Master in Finance from Claremont McKenna College. In addition, he received a Bachelor of Science in Mathematics and Bachelor of Arts in Economics from Washington and Lee University. He is a Certified Fraud Examiner and is a member of the Association of Certified Fraud Examiners.