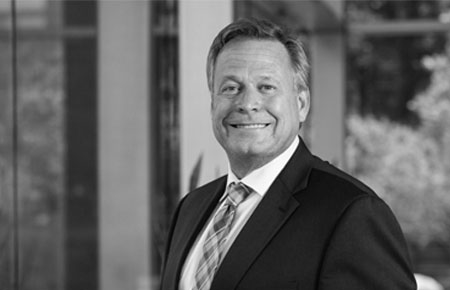 Jimmy Pat James
MAI
Senior Advisor
Jimmy Pat James has experience in the appraisal of commercial, industrial, and investment grade properties to determine the market value for financing, possible sale or purchase, allocation of purchase price, ad valorem, and internal planning purposes. Typical properties have included triple-net leases facilities, vacant land, regional malls, strip and neighborhood shopping centers, garden-style and major office projects, light and heavy industrial facilities, hotels, apartment projects, subdivisions, mixed-use developments, and research/development projects. Additionally, Mr. James has performed appraisals in over 35 of the United States and has experience in coordinating multi-property appraisal assignments throughout the country. Since 1986, Mr. James has specialized in the appraisal of investment grade income real estate. Mr. James has also been extensively involved in the appraisal of "Triple-Net" assets, including drug stores, grocery stores, and convenience stores.
Mr. James has assisted in the valuations of over 2,000 CVS/pharmacy retail stores and distribution centers (with a combined value in excess of $6 billion) throughout the United States and Puerto Rico. Additionally, Mr. James has provided internal consulting for larger national retailers including Target Corporation, Hobby Lobby Stores, Inc., and Family Dollar.
Mr. James has provided testimony regarding valuations for ad valorem tax purposes. He also served as a senior appraiser in the Dallas regional office of a national appraisal firm. Mr. James received a Bachelor of Business Administration in Real Estate Finance from Texas Tech University. He holds the MAI designation from the Appraisal Institute. In 1991, he was appointed a member of the North Texas Chapter Admissions Committee for the Appraisal Institute. He is also a state certified real estate appraiser in Texas and New Mexico.