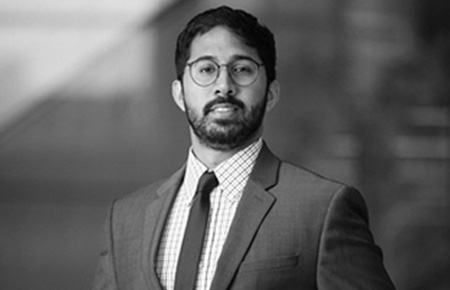 Afshin Sayani
CFA
Senior Vice President
Afshin Sayani specializes in the valuation of businesses and business interests for various purposes including transaction and management planning, fairness and solvency opinions, gift and estate tax, transfer pricing, employee stock ownership plans, and financial reporting. Mr. Sayani has conducted valuations for both private and public firms in numerous industries, including but not limited to consumer products, telecommunications, industrial manufacturing, technology, and financial institutions.
Prior to joining BVA, Mr. Sayani was a Finance Business Partner with Signify Health, Inc., where he developed financial analyses to support strategic partnerships, portfolio investments, and merger and acquisition opportunities. Preceding that, Mr. Sayani was a Strategy and Transactions Manager with Ernst & Young, LLP, where he supported the transaction strategy of companies with transformative, consolidation-driven, and bolt-on acquisitions in association with strategic decision making, tax planning, and financial reporting purposes.
Mr. Sayani received a Master of Aerospace Engineering from the University of Sheffield where he graduated with first class honors, and a Master of Science in Quantitative Finance from Washington University in St Louis, Olin Business School. He holds the Chartered Financial Analyst® designation awarded by the CFA Institute.