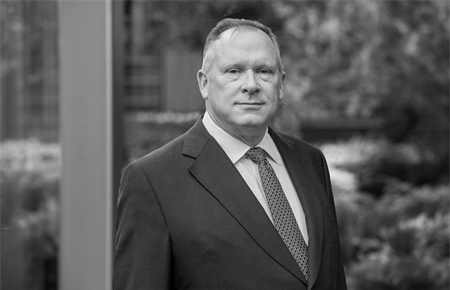 Joseph Mason
PhD
Senior Advisor
Dr. Joseph R. Mason is a PhD economist with more than 25 years of experience applying structured economic reasoning to litigation, regulatory, and public policy testimony.
In litigation, Dr. Mason is frequently retained as an economic expert in disputes and investigations involving complex pricing, valuation, and macroeconomic dynamics in both unregulated and regulated markets, including financial, energy, health, insurance, and telecommunications. He has testified on loss causation and damages in class action, antitrust, and private litigation (i.e., transfer pricing, contractual suitability, standard of care, financial guaranties, and representations and warranties) as well as market efficiency and damages in Rule 10(b)-5, Section 11, and other securities litigation. Dr. Mason has offered expert testimony at trials, depositions, or arbitrations more than 65 times, having been retained on behalf of entities including banks, hedge funds, insurance companies, and the U.S. government. He has testified in high-profile federal court cases such as Assured Guaranty Municipal Corp. v. Flagstar Bank, In re Blue Cross Blue Shield Antitrust Litigation, In re Fannie Mae/Freddie Mac Senior Preferred Stock Purchase Agreement Class Action Litigations, and TMI Trust Company of New York v. WMC Mortgage LLC at trials and hearings in U.S. District Courts in the Southern District of New York, the District of Connecticut, the District of Columbia, and others.
In regulatory matters, Dr. Mason has been engaged by both the SEC and respondents in a variety of investigations and lawsuits relating to matters including insider trading (both civil and criminal litigation), algorithmic trading, mark-to-market procedures, and investment portfolio allocations. Dr. Mason has been engaged by banks in connection with regulatory risk management system reviews, proper implementation and classification of structured finance arrangements, and regulatory economic capital assessments. He has also been engaged as a principal in multiple internal risk management and modeling reviews by institutions such as Fannie Mae, Credit Agricole CIB/Calyon, and ExxonMobil.
Regarding public policy, Dr. Mason has testified before numerous U.S. House and Senate Committees, European Parliament, and the Federal Reserve Board. He has also advised Congress' Joint Economic Committee, the Government Accountability Office, the Congressional Research Service, the Federal Reserve Bank of Richmond, the Public Company Accounting Oversight Board, and the Financial Crisis Inquiry Commission. He has appeared on numerous television and radio networks and been cited extensively in print media.
Dr. Mason is currently a Fellow at the University of Pennsylvania's Wharton School of Business. Over the course of a lengthy academic career, he was a tenured Professor of Finance and the Hermann Moyse, Jr. / Louisiana Bankers Association Chair at Louisiana State University, an Assistant and tenured Associate Professor at Drexel University, and adjunct faculty at Georgetown University. Before that, Dr. Mason was a Senior Financial Economist at the Office of the Comptroller of the Currency, where, among other things, he analyzed economic risks in support of bank examinations and regulatory policy. He performed similar work for the Federal Reserve Bank of Philadelphia, the Federal Deposit Insurance Corporation, and the World Bank. His economic training and experience are reflected in his many published academic articles on financial crises, valuation, and risk management in the presence of imperfect information, the economics of loss causation, and the economic dynamics of liquidations and recoveries.
Dr. Mason holds a Doctor of Philosophy and Master of Science in economics from the University of Illinois at Urbana-Champaign and a Bachelor of Science in economics from Arizona State University.