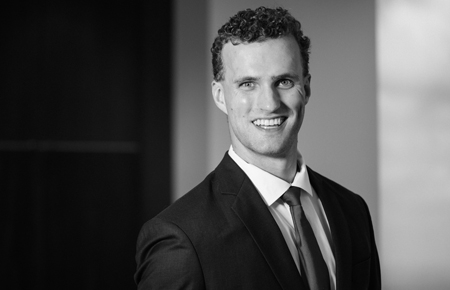 Spencer Brady
CPA*
Vice President
Spencer Brady is responsible for the execution of valuation engagements for businesses, debt and equity securities, partnerships, and intangible assets. His clients include publicly traded corporations, private companies and partnerships, and private equity firms. His experience spans across industries, with a concentration in technology, construction and engineering services, healthcare, industrials and manufacturing, oilfield services, clean energy, and consumer goods.
Mr. Brady regularly provides valuation services for fair value and fair market value purposes such as:
- Investment portfolio reporting
- Employee stock ownership plan (ESOP) transactions and annual updates
- Complex capital structures, embedded derivatives, and synthetic equity
- Financial reporting and intangible asset valuation (ASC 805)
- Fair value measurement (ASC 820)
- Earnouts and other contingent consideration
- Gift and estate tax strategy
- Management planning and pre-M&A advisory
- Restructuring
His experience also includes financial forensics services, in which he has assisted clients during investigations of fraudulent activity, including SEC charges related to revenue recognition, internal due diligence following the misallocation of funds by an accounts payable supervisor, and an analysis of funds in an alleged Ponzi scheme.
Mr. Brady received a Bachelor of Business Administration with a minor in finance and a Master in Professional Accounting from The University of Texas at Austin. He is a Certified Public Accountant* in the state of Texas.
*Although BVA employs CPAs, it is not a CPA firm.