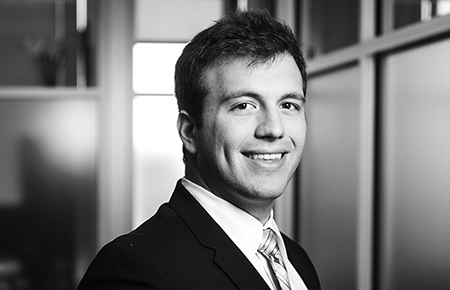 Justin Peden
CPA*
Senior Financial Analyst
Justin Peden is responsible for executing a variety of engagements related to economic damages, securities analyses, restructuring, insolvency, valuation disputes, fairness opinions, and other financial advisory service engagements.
Mr. Peden has experience in areas including damages quantification in complex contract disputes, measuring business interruption claims and/or lost profits, calculating economic damages resulting from misappropriation of trade secrets, constructing event studies and financial models to measure share price artificiality in relation to 10b 5 securities class actions, developing cash flow models and loan-level analyses relating to residential mortgage-backed securities, financial forensics analysis and asset tracing in fraudulent transfer and alter ego matters, and providing solvency and capital adequacy analyses in bankruptcy adversarial proceedings.
In addition to his time at BVA, Mr. Peden has worked for Ernst & Young in its Transaction Advisory Services group and served as Director of Accounting for a commercial aircraft leasing and asset management firm in Florida.
Mr. Peden received a Master in Professional Accounting from the University of Texas at Austin. In addition, he received a Bachelor of Business Administration in Business Honors and Accounting from the University of Texas at Austin, where he graduated with high honors. He was also a recipient of the Dean's Award and is a Sommerfield Scholar. Mr. Peden is a CPA* and a CFA Level III Candidate.
*Although BVA employs CPAs, it is not a CPA firm.