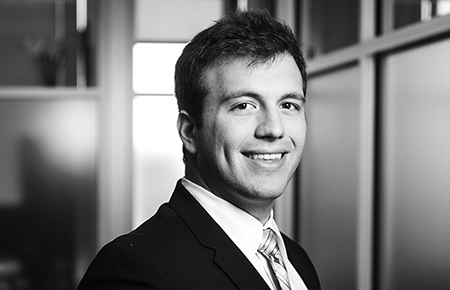 Justin Peden
CPA*
Vice President
Justin Peden is responsible for overseeing and executing a variety of engagements related to economic damages, securities analyses, derivatives valuation, antitrust, restructuring, insolvency, valuation disputes, and fairness opinions.
Mr. Peden specializes in cases involving complex commercial damages calculations and has advised clients in areas including:
Construction of event studies, market efficiency tests, and other financial econometric models to assess anomalous market activity and share price artificiality associated with claims and allegations made pursuant to 17 C.F.R. §240.10b-5 and 15 U.S.C. §78j (employment of manipulative and deceptive devices).
Application of economic, statistical, and quantitative methods used in business interruption matters, securities analysis, financial forecasting, valuation, and antitrust analyses
Quantification of damages resulting from anticompetitive behavior in various securities, commodity, and derivative markets
Creation of cash flow models and loan level analyses for various residential mortgage-backed securities issuances utilized to calculate damages in disputes
Preparation of forensic analyses, including asset and cash flow tracing across multiple reorganizations for multinational entities
Assessment of capital adequacy, preparation of detailed financial forecasts, and negotiation with creditors in Chapter 11 proceedings
Before joining BVA, Mr. Peden worked for Ernst & Young in its Transaction Advisory Services group and served as Director of Accounting for a commercial aircraft leasing and asset management firm in Florida.
Mr. Peden received a Master in Professional Accounting from the University of Texas at Austin. In addition, he received a Bachelor of Business Administration in Business Honors and Accounting from the University of Texas at Austin, where he graduated with high honors. He was also a recipient of the Dean's Award and is a Sommerfield Scholar. Mr. Peden is a Certified Public Accountant (CPA)* licensed in the state of Texas.
*Although BVA employs CPAs, it is not a CPA firm.