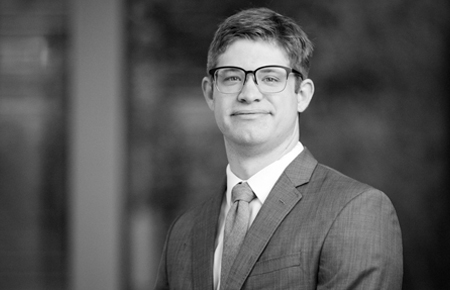 Sean Kemsley
Senior Financial Analyst
Sean Kemsley is responsible for executing a wide assortment of engagements relating to economic damages, securities fraud, and antitrust claims across a wide range of industries, including healthcare, banking, entertainment, telecommunications, manufacturing, real estate, and consumer goods. He has a broad range of experience in applying econometric and economic methods to the computation of damages in a variety of settings, including 10b-5 securities class actions, violations of the Sherman Act, and failure-to-repurchase claims for residential mortgage-backed securities.
Mr. Kemsley engages heavily in academic research and has a peer-reviewed co-authored publication in the Journal of Financial Crime entitled "Tax evasion and money laundering: a complete framework," which explores the economic and legal relationship between money laundering and tax evasion. Mr. Kemsley has also researched a variety of other topics, including odd-lot discounting for illiquid financial securities and the role of dividend tax rates in models of firm valuation.
Mr. Kemsley graduated Magna Cum Laude from Brigham Young University with Bachelor of Science degrees in Economics and Mathematics. He has a working proficiency in Mandarin Chinese.