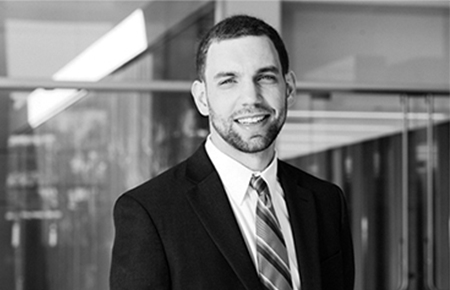 Matthew McCallum
Senior Financial Analyst
Matthew McCallum has serviced clients across various industries including oil and gas/energy, banking, consumer products, and healthcare. Mr. McCallum primarily focuses on engagements dealing with economic damages, providing services including, but not limited to, performing free cash flows analysis, determining lost business value, calculating unjust enrichment damages, and valuing non-traditional complex securities, and various intangible assets such as customer relationships and intellectual property . He has worked on engagements ranging from millions to hundreds of millions of dollars in potential damages at stake. Additionally, Mr. McCallum has been involved in investigations including tracing corporate transactions, theft of intellectual property, and misappropriation of funds.
Prior to joining BVA, Mr. McCallum spent nearly four years with an international professional services and consulting firm working across both litigation disputes practices and regulatory compliance engagements. Mr. McCallum has served some of the largest financial intuitions assisting with Basel II compliance and consent orders for compliance to CFPB, OCC, and state entities regulatory requirements.
Mr. McCallum received a Bachelor of Arts in Economics with Honors from Baylor University graduating magna cum laude, and as a member of the Phi Beta Kappa Honors Society. He was also a recipient of the Outstanding Economics Student award, authored an undergraduate thesis, and assisted in academic research.