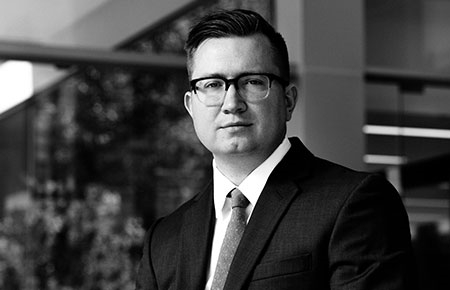 Kurt Huie
ASA
Senior Vice President
Kurt Huie is responsible for executing and managing a variety of tangible personal property valuation engagements. Mr. Huie has experience in the valuation of Master Limited Partnership drop downs, oil and gas infrastructure, and complex facilities. He has managed or assisted on personal property tangible asset appraisals for financial and tax reporting, property tax, and insurance purposes. Mr. Huie has valued assets throughout North America, South America, Asia, and Africa for clients in a diverse range of industries, including oil and gas, mining, agriculture, pharmaceutical, public sector, chemical process, hospitality, and consumer goods.
Mr. Huie has played an integral role in the valuations of complex properties such as chemical process plants, natural gas processing plants, coal mines, and food processing plants. He performed the primary personal property analysis of Phillips 66's acquisition of Chevron Corporation's 7.1 million barrel capacity crude oil and refined products storage terminal in Beaumont, Texas, which is now the largest storage facility in the Phillips 66 portfolio. Mr. Huie has also worked with The Wonderful Company on multiple acquisitions and property tax disputes throughout the United States. In addition, his experience includes valuations related to acquisitions by Westmoreland Coal Company, one of the largest domestic coal producers in North America.
Mr. Huie's expertise has led to the successful valuation of over $5 billion of tangible personal property assets across a myriad of industries. Prior to joining BVA, Mr. Huie was a Consultant with American Appraisal Associates and a Senior Associate with Duff & Phelps Corporation.
Mr. Huie is an Accredited Senior Appraiser through the American Society of Appraisers with the Machinery and Equipment specialization. He holds a Bachelor of Arts in Political Science from Southern Methodist University.