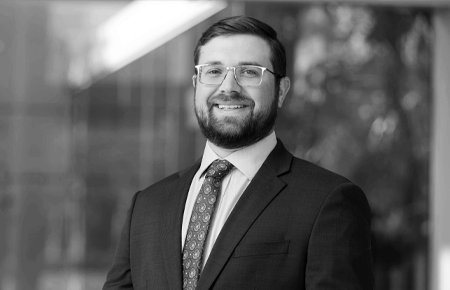 Cooper Groves
CPA*
Vice President
Cooper Groves is responsible for the execution and management of a variety of valuation and financial advisory engagements. Mr. Groves has worked with public and privately held companies, partnerships, private equity firms, and law firms on a wide range of engagements, including fairness opinions, solvency opinions, litigation support, and valuations for strategy, financial reporting, and tax purposes. He has assisted clients with the following:
- Fairness and solvency opinions;
- Annual employee stock ownership plan valuations;
- Employee stock ownership plan transactions;
- Valuations for financial reporting and tax purposes;
- Valuations involving complex capital structures and embedded derivatives;
- Valuations for equity incentive awards and other forms of stock compensation;
- Valuations of contingent consideration; and
- Pre-transaction advisory.
Mr. Groves' experience includes assisting companies spanning a variety of industries including oil and gas (upstream, midstream, and downstream), oil field services, financial institution groups, chemical, construction, engineering services, manufacturing, technology, and agriculture. He also assists in BVA's litigation support practice where he has been involved in cases related to economic damages, antitrust, insolvency, and valuation disputes.
Mr. Groves received his Master of Taxation and Bachelor of Business Administration in Business Fellows, Finance, and Accounting with a minor in Mathematics from Baylor University, where he graduated with Honors. During his time at Baylor, Mr. Groves served as an analyst for the Baylor Angel Network, an investor network providing early stage capital to entrepreneurs with developed business plans, complete products, and early revenue. Mr. Groves is a Certified Public Accountant and a member of the American Institute of Certified Public Accountants.
*Although BVA employs CPAs, it is not a CPA firm.