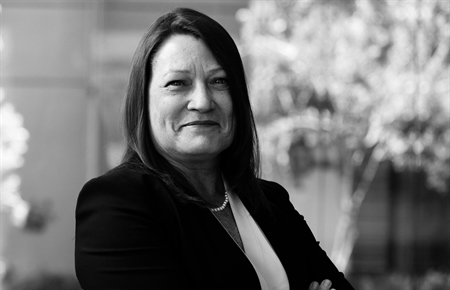 Alice Hilton
CFE, MAFF
Senior Vice President
Alice Hilton is responsible for the execution of a variety of litigation consulting engagements. Ms. Hilton has over 25 years of professional services experience as a litigation financial consultant and expert witness in complex commercial and civil litigation matters. She holds the Master Analyst in Financial Forensics credential and is a Certified Fraud Examiner.
Ms. Hilton specializes in developing lost profit and economic damage analyses and provides financial expert opinions in matters involving breach of contract claims, partnership disputes, construction delay, misappropriation of trade secrets, breach of fiduciary duty claims, and business interruption matters. Experience includes matters involving medical facilities, oil and gas E&P, commercial real estate, financial institutions, decedent estates and family businesses, retirement communities, insurance, bail bonds, rail switches, and import/export. She has provided expert witness testimony for depositions and trial in matters adjudicated in state and federal district courts.
Ms. Hilton has investigated a number of fraud matters involving potential embezzlement in partnership and estate disputes. She also led the class action lawsuit investigations of two high-profile securities fraud matters. The securities litigation matter of American International Group's (AIG) 2004 financial restatement involved in-depth analyses of complex accounting issues related to its reporting of reinsurance, life settlements, and its relationship to certain subsidiaries. The securities litigation matter that arose after AOL/ Time Warner's merger involved the review and analyses of many improper revenue recognition accounting practices. Ms. Hilton also assisted in the securities litigation investigation of the Banc One/ First USA merger that involved improper accounting of its credit card securitizations.
Ms. Hilton provided consulting assistance to the Resolution Trust Corporation (RTC) and FDIC during the savings and loan crisis of the late 1980's and 1990's. She led accounting malpractice and director & officer liability investigations of failed savings and loan institutions in Texas and Louisiana. Ms. Hilton also assisted an RTC Special Workout Asset Team (SWAT) to develop strategies for the most profitable disposition of significant non-standard assets of failed financial institutions.
Prior to joining BVA, Ms. Hilton served as President of A B Hilton & Associates in Houston, Texas. Preceding that, she was Director of Litigation at The Hancock Firm, Senior Manager in the Forensic, Litigation, and Valuation Services department at UHY Advisors, and Executive Consultant at Peterson Consulting (which later merged with Navigant Consulting).
Ms. Hilton received a Bachelor of Business Administration, Finance and Business Economics degree from the University of Notre Dame with high honors and was Finance Student of the Year. She is a member of the National Association of Certified Valuators and Analysts and the Association of Certified Fraud Examiners.