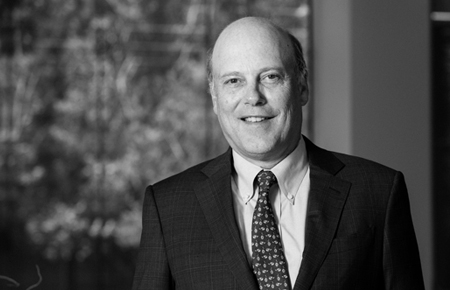 Steve Pully
CPA*, CFA, JD*
Senior Advisor
Steven J. Pully has over 33 years of experience as a corporate board member, corporate executive, hedge fund executive, attorney, investment banker, and consultant. He serves on corporate boards and as a strategic advisor to corporations and investors.
Mr. Pully began his career at Baker & Botts in Houston, Texas where he practiced in the securities, M&A, and restructuring areas. He subsequently worked for 12 years at large Wall Street investment banks in New York, Houston, and Dallas, where he focused on M&A, financings, and restructurings. He was a Senior Managing Director at Bear Stearns and was also a Managing Director for Bank of America Securities. Mr. Pully then worked in the hedge fund sector for 13 years, first as President of Newcastle Capital Management, a deep value, activist fund, and then as General Counsel and a partner at Carlson Capital, a $9 billion multi-strategy hedge fund. Mr. Pully was a member of the Management, Operating, and Valuation (chair) committees at Carlson Capital. Since leaving Carlson Capital over four years ago, Mr. Pully has served on 12 corporate boards and has also been involved in a broad variety of restructuring and financing assignments. Among the assignments that Mr. Pully has handled were two financings for a troubled oil and gas company, including a $125 million second lien financing that was followed a year later by an equity and debt raise of almost $1.0 billion from a major private equity fund.
Mr. Pully has served on 22 corporate boards for companies in the oil and gas, manufacturing, retail, and technology sectors, primarily on behalf of activist investors or large control investors. He has served as chairman or lead director of various boards as well as the chair of numerous audit, compensation, and governance committees.
Given Mr. Pully's extensive and ongoing board and investment banking experiences, as well as his prior experience as a hedge fund executive and corporate executive, Mr. Pully brings "real world", practical experience to the expert witness matters that he is involved with. Over the past few years, he has testified as an expert witness on governance, investment banking, valuation, and hedge fund matters. Representative experience includes:
Served as an expert on behalf of investors in a very large public company that filed for bankruptcy; Plaintiffs in the case claimed that the directors had not properly disclosed certain information to investors.
Served as an expert in a matter for the defendant where the trustee in a bankruptcy claimed that there had been a fraudulent conveyance.
Served as an expert in determining damages where the plaintiff claimed that as a result of malpractice by the company's counsel, the company was unable to complete a securities offering.
Served as an expert on governance issues in a matter where the plaintiff claimed that other directors had violated various fiduciary duties.
Mr. Pully is a Certified Public Accountant (CPA*) licensed in the state of Texas and holds the Chartered Financial Analyst® (CFA) designation awarded by the CFA Institute. Mr. Pully received his BSBA with honors in Accounting from Georgetown University and graduated from The University of Texas School of Law. He is admitted to practice in Texas. Mr. Pully also holds his FINRA Series 7, 26, 63, and 79 Licenses.
*Although BVA employs CPAs, it is not a CPA firm.
**Although BVA employs attorneys, it and its employees do not provide legal advice, engage in the practice of law, or establish attorney-client relationships with its clients.