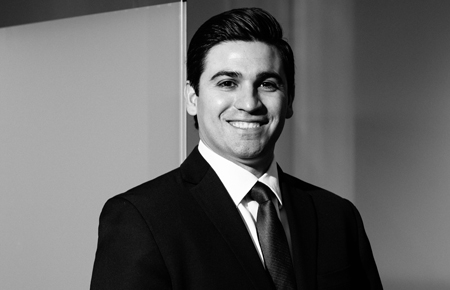 Jesus Rios, Jr.
CPA*
Senior Vice President
Jesus Rios is responsible for overseeing the execution of a variety of valuation engagements.
Mr. Rios has been involved in hundreds of valuation engagements for a variety of purposes including transaction advisory, fairness opinions, financial reporting, derivative securities, gift and estate taxes, and employee stock ownership plans. Additionally, Mr. Rios has been involved in litigation consulting assignments related to economic damages, financials forensics, and valuation matters. He has expertise in valuations for financial reporting, which include purchase price allocations, goodwill impairment testing, and companies with preferred equity financing such as venture and private equity financed companies. Mr. Rios has served clients in a variety of industries, including oil and gas (upstream, downstream, and midstream), oil field services, chemical, construction, engineering, transportation, manufacturing, telecommunications, technology, education, healthcare, and retail.
In addition to his time at BVA, Mr. Rios worked for Wood Group Mustang, a global energy service provider based in Houston. Mr. Rios was responsible for monthly and semi-annual forecasting, monthly financial analysis and reporting, due-diligence and purchase accounting assistance for M&A transactions, and serving as a liaison between the accounting and operations groups.
Mr. Rios received a Bachelor of Business Administration in Finance and Accounting from Baylor University, where he graduated with Honors. Mr. Rios is a Certified Public Accountant* and is a member of the American Institute of Certified Public Accountants and the Texas Society of Certified Public Accountants. Mr. Rios is also an active member of the Baylor Angel Network, an investor network providing early stage capital to entrepreneurs with developed business plans, complete products, and early revenue.
*Although BVA employs CPAs, it is not a CPA firm.