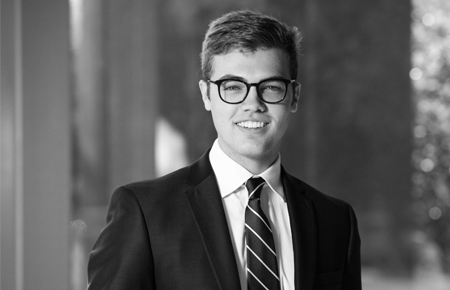 Jacob Duvall
Senior Financial Analyst
Jacob Duvall is responsible for the execution of a variety of valuation and litigation consulting engagements. Mr. Duvall has served publicly traded and closely held entities providing a wide range of services, including:
Purchase price allocations;
Valuation of equity incentive awards, stock compensation, and embedded derivatives;
Intangible asset valuation;
Gift and estate tax valuation services;
Goodwill impairment testing; and
Analysis of fraudulent transfer claims.
Mr. Duvall received a Master in Professional Accounting and a Bachelor in Business Administration with honors from The University of Texas at Austin. While in school, Mr. Duvall served as an associate with the Jon Brumley Texas Venture Labs and as a venture scholar with G-51 Capital.