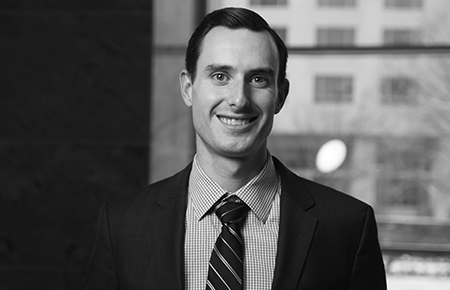 George Willett
CPA*
Vice President
George Willett is responsible for overseeing the execution of a variety of valuation and other financial advisory service engagements.
Prior to joining BVA, Mr. Willett was a Senior Associate in the energy and mining group of the Valuation Advisory Services practice at Duff & Phelps, LLC. Mr. Willett has contributed to client engagements in both the upstream and midstream sectors focusing on purchase price allocations, portfolio valuation services for private equity clients, and valuations of ownership interests in private companies for purposes of gift and estate taxes. Intangible asset valuation experience includes customer relationships, trade names, technology, non-compete agreements, reacquired rights, and assembled workforce. Representative clients included many large, publicly traded master limited partnerships, energy and infrastructure focused investment managers, and private equity firms. In addition to experience in the upstream and midstream energy sectors, Mr. Willett also has experience in the distribution and retail industries.
Engagement highlights include providing valuation services pursuant to FASB ASC topic 805 for natural gas assets including the ownership and management of the title tracking offered at the Henry Hub, several multi-billion dollar midstream acquisitions, and the $1 billion+ acquisition of one of the largest men's specialty apparel stores.
Mr. Willett holds a Master in Professional Accounting and a Bachelor of Business Administration from the McCombs School of Business at the University of Texas at Austin. He is a Certified Public Accountant* licensed in the state of Texas.
*Although BVA employs CPAs, it is not a CPA firm.