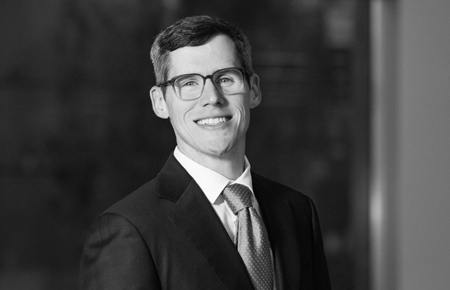 Bryan Hoffman
CPA*, CFA
Vice President
Bryan Hoffman is responsible for overseeing the execution of a diverse set of valuation and financial advisory engagements. During his tenure at BVA, Mr. Hoffman has served publicly-traded and closely-held entities providing a wide range of valuation services for fair value and fair market value purposes. He has assisted clients with the following:
Fairness opinions;
Annual employee stock ownership plan valuations;
Employee stock ownership plan transactions;
Valuation for financial reporting;
Complex capital structures;
Gift and estate taxes; and
Pre transaction advisory.
Mr. Hoffman's financial reporting valuation experience includes the valuation of intangible assets, testing of indefinite and finite-lived assets for impairment, and the fair value measurement of investments such as portfolio companies for private equity sponsors. Mr. Hoffman's experience spans multiple industries including healthcare, construction, consumer products, oil field services, and engineering services.
Prior to joining BVA, Mr. Hoffman was a Senior in the Assurance practice at Deloitte & Touche, LLP where he helped lead the audit team for publicly traded clients in the consumer finance, technology, and consumer and industrial products industries.
Mr. Hoffman holds a Bachelor of Business Administration in Accounting and Finance from the Mays School of Business at Texas A&M University. In addition, he holds the Chartered Financial Analyst® designation from the CFA Institute as well being a Certified Public Accountant* in the state of Texas. He is a member of the CFA Institute and the CFA Society of Dallas-Fort Worth.
*Although BVA employs CPAs, it is not a CPA firm.