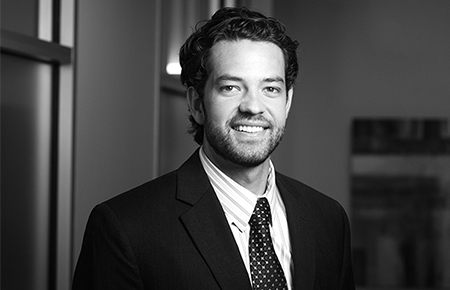 Brandon Marlow
CFA
Vice President
Brandon Marlow is responsible for the execution and management of a variety of valuation and other financial advisory service engagements. He has served both publicly-traded and closely-held entities and has assisted clients with the following:
Fairness opinions;
Annual employee stock ownership plan valuations;
Valuation for financial reporting and tax purposes;
Complex capital structures;
Embedded derivatives;
Equity incentive awards;
Stock compensation;
Contingent considerations;
Fixed income securities; and
Pre-transaction advisory.
Mr. Marlow's experience includes assisting companies spanning a variety of industries including upstream and midstream oil and gas, oilfield services, software as a service, financial institutions, manufacturing, distribution, restaurant, and healthcare. He also assists in BVA's litigation support practice where he has been involved in cases related to lost profits, class action shareholder disputes, and breach of contract.
Prior to BVA, Mr. Marlow worked at an investment bank in Dallas specializing in tax and financial reporting valuations, as well as a registered investment advisor where he conducted research across several asset classes and investment strategies.
Mr. Marlow holds a Bachelor of Business Administration in Finance from the University of Texas at Tyler. In addition, he holds the Chartered Financial Analyst® designation from the CFA Institute and is a member of the CFA Institute and CFA Society of Dallas-Fort Worth.