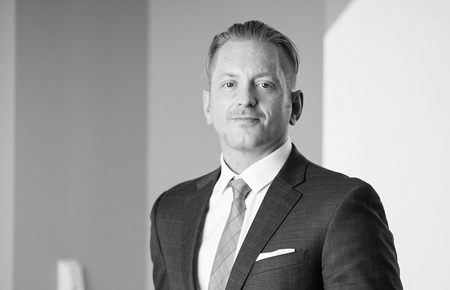 Alan Schoephoerster
Vice President
Alan Schoephoerster is responsible for overseeing the execution of a diverse set of valuation and financial advisory engagements with a focus in the energy industry. He manages, executes, and delivers fair value and fair market value analyses and reports for privately-held and publicly-traded clients, including valuations for purchase price allocations, portfolio and fund valuations, equity-based compensation, indefinite and long-lived intangible asset impairment testing, equity interests in closely-held businesses with complex capital structures, and IRS Section 409A.
Mr. Schoephoerster has more than 10 years of experience performing valuations for various segments of the energy industry, such as exploration and production, midstream, and oilfield services. In addition to valuation services, he has participated in multiple buy-side financial due diligence engagements with a total deal value of over $3 billion in upstream oil and gas assets, provided expert testimony related to the fair market valuation of producing oil and natural gas assets for property tax appeals, and consulted companies on various corporate finance related activities.
Prior to joining BVA, Mr. Schoephoerster was a Vice President in the Financial Reporting group of Prairie Capital Advisors. Prior to that Mr. Schoephoerster was a Manager in the Economic and Valuation Services group of KPMG LLP where he performed financial reporting and tax valuations for Fortune 500 clients for both domestic and foreign transactions.
Mr. Schoephoerster holds a Master of Business Administration with a focus in energy investment analysis and a Bachelor of Business Administration in Finance from the University of Houston, where he graduated with high honors. In addition, he proudly served his country as a paratrooper in the U.S. Army's infamous 82nd Airborne Division.