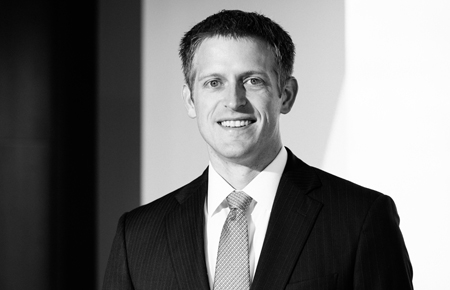 Aaron Koranek
CPA*/ABV, ASA
Vice President
Aaron Koranek is responsible for overseeing the execution of a variety of valuation and other financial advisory service engagements. He has extensive experience in advising and assisting clients with valuation and modeling needs for financial reporting, tax planning, and strategic purposes. Mr. Koranek has more than five years of experience providing professional services, with over four of those years at Big 4 valuation practices in Houston.
Mr. Koranek has served clients in a variety of industries, with a focus on oil and gas (upstream, midstream, downstream, and oilfield services). His experience includes performing business enterprise, equity, legal entity, intangible asset, inventory, and energy asset valuations, and serving as a valuation specialist to audit teams. Intangible asset valuation experience includes customer relationships, backlog, contracts, trade names, technology, in-process research & development, non-compete agreements, use rights, and assembled workforce. Representative clients include numerous Fortune 500 companies and private equity firms.
Mr. Koranek's energy experience includes the valuation of upstream conventional and unconventional oil and gas assets, located both in the U.S. and internationally. He has assisted technical teams at Fortune Global 500 companies in the economic analysis of unconventional assets for both pre-deal evaluation and capital allocation purposes. Mr. Koranek's upstream valuation experience includes assets in the Permian, Eagle Ford, Marcellus, Utica, Barnett, SCOOP/STACK, Niobrara-DJ, Bakken, deepwater Gulf of Mexico, and Gulf of Mexico shelf regions.
Other engagement highlights include providing valuation and advisory services in connection with an oilfield services transaction involving a Big Three OFS company with consideration of approximately $25 billion, providing valuation services pursuant to ASC 805/IFRS 3 for a merger resulting in an offshore-focused oilfield services company with equity of approximately $13 billion, and providing valuation services pursuant to ASC 805 and IRC § 1060 for an upstream transaction in the Permian Basin with consideration of approximately $3 billion.
Prior to joining BVA, Mr. Koranek was a Manager in the Ernst & Young (EY) Transaction Advisory Services (TAS) practice.
Mr. Koranek holds a Master of Science in Finance and a Bachelor of Business Administration in Accounting from Texas A&M University, where he graduated summa cum laude and received an Outstanding Professional Program Student award from the Mays Business School Professional Program. He is a Certified Public Accountant* who holds the designation of Accredited in Business Valuation (ABV) and is an Accredited Senior Appraiser of the American Society of Appraisers (ASA) in the business valuation discipline. Mr. Koranek is a member of the American Institute of Certified Public Accountants and the American Society of Appraisers.
*Although BVA employs CPAs, it is not a CPA firm.