close
REAL ESTATE
Real estate is a broad-based industry comprised primarily of residential and commercial real estate as well as the various real estate activities, including brokerage, property and facilities management, research and analytics, consulting, valuation, appraisal, construction and asset management. Once considered a fairly stable growth market, the collapse of the U.S. housing and mortgage markets in 2008 introduced significant market instability and volatility from which the market is still recovering. Key drivers in the real estate sector include consumer spending and Treasury note yields which promote borrowing and drive demand. BVA professionals have a deep understanding of the issues faced by participants in the real estate industry, enabling us to provide our clients with insightful and efficient consulting regarding valuation, economic damages, and various corporate finance issues.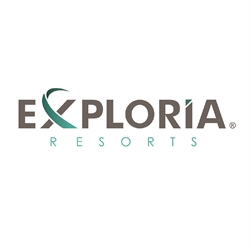 Club Exploria Resorts, formerly known as Summer Bay Resorts is a diversified hospitality, development, and management company with a collection of resorts and hotels in Florida, Missouri, and Tennessee. BVA provided purchase price allocation valuation services regarding the fair value of certain tangible and intangible assets that were acquired by Cerberus Capital Management, L.P. from Club Exploria Resorts.
Galatyn Haven was formed in 2014 as a platform for Al G. Hill, Jr. to invest in The Haven Group LLC ("Haven Group"), which subsequently became a joint venture with Simon Property Group. Haven Group was formed to acquire approximately 22 acres of land in West Haven, Connecticut in an area experiencing economic decline, and redevelop the property into an outdoor retail center of approximately 70 shops and several restaurants. BVA has performed estate and transfer planning valuations for the Hill family, which owns Galatyn Haven.