close
FINANCIAL FORENSICS and INVESTIGATIONS
BVA professionals have extensive experience in assisting clients with complex financial forensics matters such as:
SEC/DOJ inquiries and investigations
White collar criminal defense
Securities fraud and Ponzi schemes
Cash tracing
Internal investigations
Probate, trust, and estate cases
Our team is also well-versed in addressing the myriad of financial issues that may arise, including, but not limited to, revenue recognition issues, misappropriation of assets, disclosure issues, and calculation of disgorgement penalties. Furthermore, BVA professionals also have extensive experience analyzing allegations related to FCPA and other compliance issues, Medicare fraud, earnings smoothing, and money laundering. We can leverage our deep expertise to advise the full spectrum of clients, including executives, corporate boards, attorneys, and independent monitors, as well as trustees, executors, and beneficiaries.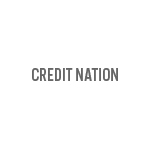 Credit Nation was an investment company specializing in life settlement policies and sub-prime auto loans. It was under investigation by the SEC for effectively operating as a Ponzi scheme. The company was not able to respond to the SEC's request for information as it had not adequately maintained financial records.
BVA reviewed the company's books and records and determined that in order to respond to the SEC's inquiry, the financial statements would need to be entirely rebuilt from information in the bank statements. Performed financial analyses for numerous entities, sources and uses of funds, and assets and liabilities information.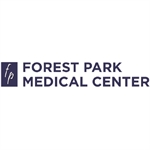 In the highest profile federal healthcare fraud trial in Dallas in years, nine defendants connected to the Forest Park Medical Center were charged with allegedly taking kickbacks in the form of marketing agreements totaling $40 million.
On behalf of one of the Defendants, Dr. Nicholson, BVA professionals examined bank records and invoices and established that all money received was spent on marketing activities and did not represent kickbacks. BVA also provided expert testimony and designed trial demonstratives to present to the jury at trial.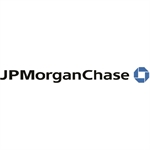 Greenfield, an entity of a Saudi Arabian national, alleged that an independent investment manager committed common law fraud (among other claims) and sought $88 million in damages. J.P. Morgan was alleged to have been obligated to monitor the investment manager's activities.
For JP Morgan, BVA traced the flow of funds among investment vehicles and analyzed the ultimate investment results. Responded to Plaintiff's expert report and provided deposition testimony on the deficiencies in his report.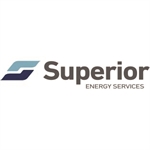 Superior Energy brought suit against the CEO and CFO of its subsidiary Stabil Drill Specialties and a number of third-party defendants for, among other things, an alleged kickback scheme.
BVA was retained by third-party defendant Triton Hardbanding to evaluate the pricing Triton had provided to Stabil Drill, and determined that Triton charged lower average prices to Stabil Drill than to other customers for similar services during a period when alleged kickbacks should have made prices to Stabil Drill artificially high.