close
BANKRUPTCY-RELATED LITIGATION
Distressed companies and their stakeholders may face a multitude of complex disputes arising out of the bankruptcy process, such as contested plans of reorganization, disputes over value of security interests, fraudulent conveyance claims, preference actions, capital structure disputes, and other adversary actions. BVA's bankruptcy-related litigation services include expert testimony for bankruptcy or distress litigation such as: fraudulent transfer claims, preference claims, contested plan confirmation, and contested 363 sale.
BVA has deep experience acting as litigation trustee, bankruptcy court appointed examiner, turnaround and restructuring consultant (financial and operational), and bankruptcy/insolvency interim management (in and out of court). We also testify on valuation, solvency, and other financial issues in connection with bankruptcy-related litigation.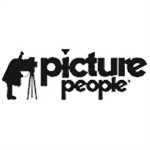 Following TPP's Chapter 11 filing, claims were made against Monroe Capital Management Advisors seeking equitable subordination, recharacterization, avoidance of preferences, and breach of fiduciary duty related to Monroe's lending to and ultimate ownership of TPP.
On behalf of the Liquidation Trust, BVA provided expert testimony regarding (1) the nature of the funding relationship between TPP and Monroe, (2) whether TPP was solvent at various times prior to its Chapter 11 filing, and (3) damages sustained by the unsecured creditors.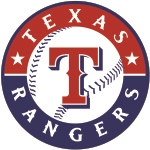 Texas Rangers Baseball Partners was involved in litigation regarding a complex set of contracts supporting use of a dedicated Boeing 757 aircraft for team travel purposes.
On behalf of the Texas Rangers, BVA issued expert reports and testified multiple times regarding the value of the various interrelated aviation contracts and the impact of the global aircraft market on aviation lease rates between 2007 and 2010.