close
EMPLOYEE STOCK OWNERSHIP PLANS
BVA Group has over 45 years of experience providing ESOP valuation and financial advisory services, making it among the most practiced ESOP advisory firms in the United States. Our ESOP professionals have substantial experience in counseling companies, their advisors, and ESOP fiduciaries throughout the entire ESOP lifecycle, such as:
Pre-Formation Planning: evaluation of strategic alternatives and feasibility valuation studies
ESOP Formation: transaction structuring and negotiations assistance, fairness and solvency opinions, and capital raising advisory services
Ongoing ESOP Administration and ESOP Compliance: annual update valuations, litigation consulting and expert testimony, loan restructuring advisory services, and ongoing viability assessments
ESOP Exit Planning and Execution: ESOP termination consulting, fairness opinions, and merger and acquisition advisory services
Our professionals are uniquely equipped to provide a full suite of ESOP advisory services—whether you are evaluating a potential ESOP, managing an existing one, considering strategic alternatives, or otherwise, we can help.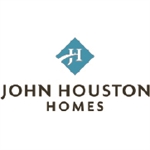 Established in 2005, John Houston Homes ("JHH") operates as a custom builder of single-family homes in the Dallas/Fort Worth, Texas metroplex area and Waco, Texas. The company is heavily involved in each step of the process, from lot selection to the closing of a sale, and is focused on providing quality products and service. JHH ranks within the top three homebuilders by market share in all its markets.
BVA provided transaction advisory services and a fairness opinion regarding the formation of JHH's ESOP.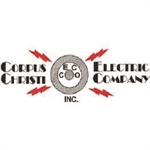 Founded in 1931, Corpus Christi Electric is the first and oldest electrical wholesale distributor located in Corpus Christi, Texas. Through the years, the company has served a broad market that includes commercial, utility, and industrial customers and contractors. The company is also involved with high tech products and services for the industrial and commercial markets. In order to properly serve its customers, the company maintains a large, well-rounded inventory of electrical supplies in its warehouse.
BVA has provided transaction advisory services regarding the formation of Corpus Christi Electric's ESOP.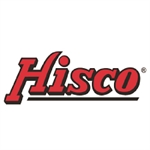 HISCO distributes maintenance, repair, and operations supplies, including adhesives, labels and printers, soldering materials, packaging supplies, and electronic assembly products to electronic, electrical, and industrial manufacturers throughout North America.
BVA has provided HISCO's annual ESOP update valuation as well as purchase price allocations and consulting regarding the implementation of a phantom stock plan.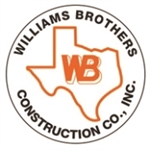 Williams Brothers is a vertically integrated, Texas-based highway construction company. Williams Brothers currently operates in Houston, Beaumont/Port Arthur, the lower Rio Grande Valley, Dallas, and San Antonio. The company primarily performs work for the Texas Department of Transportation, although the company also completes projects for other transportation agencies.
BVA has provided Williams Brothers' annual ESOP update valuations and various management planning analyses.