close
FAIRNESS and SOLVENCY OPINIONS
When substantial value is at stake or deal complexity is high, it is critical that stakeholders have insightful, independent advice and analysis to make a truly informed decision. BVA leverages its broad and unique blend of transactional experience, analytical capabilities, business acumen, and clear communication to advise clients on crucial valuation and financial issues.
BVA professionals have advised countless sponsor-backed companies, closely held businesses and publicly traded firms, and have extensive experience on all manners of corporate transactions, including those involving complicated structures and cross-border arrangements. As a result, our professionals are uniquely positioned to not only offer defensible independent opinions that reduce your risk and uncertainty, but also serve as a seamless extension of your deal team, bringing unique value-added perspective to the transaction.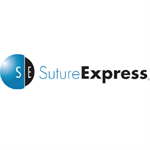 Suture is a specialty distributor for wound closures in the United States. It distributes disposable sutures (stiches) and endomechanical equipment (surgery equipment for the skin) to hospitals, integrated delivery networks, and surgery centers located in all 50 states.
BVA provided a solvency opinion to the Board of Directors of SE Holding, Corp. related to a proposed dividend recapitalization.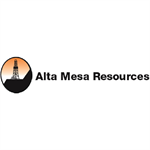 Alta Mesa Resources (NASDAQ: AMR) is an independent exploration and production company focused on the development and acquisition of unconventional oil and natural gas reserves, primarily in the eastern portion of the Anadarko Basin in Oklahoma referred to commonly as the STACK. AMR was formed in early 2018 when it combined the core upstream STACK assets of Alta Mesa with the gas processing assets of Kingfisher Midstream, LLC. Kingfisher Midstream, LLC and Alta Mesa Holdings, LP, two subsidiaries of AMR, are considering entering into a transaction.
BVA rendered a fairness opinion to the board of Alta Mesa Holdings GP, LLC, the general partner of Alta Mesa, in connection to the intercompany transaction.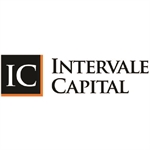 Intervale Capital is an energy-focused private equity firm with offices in Boston and Houston. Intervale invests exclusively in middle-market oilfield services and manufacturing companies and related technologies. The firm has raised $1.3 billion of committed capital since its inception in 2006 and is currently investing from its third fund.
BVA provided valuation analyses concerning purchase price allocations, and a fairness opinion regarding the consolidation of multiple portfolio companies.