close
RESTRUCTURING
Distressed situations require specialized skills. For debtors, creditors, and other stakeholders, timely, experienced financial advice is critical to protecting interests, preserving collateral, and stabilizing the going concern value of a debtor entity. BVA can provide skills and experience, such as debtor advisory/CRO services, liquidity and cash management services, and lender/creditor advisory services, to help distressed debtors and creditors weather the storm.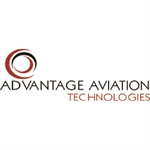 Advantage Aviation provides precision parts repairs, overhaul, and fabrication, as well as OEM manufacturing of Aviation/Aerospace components, tooling, and landing gear/hydraulic systems. Advantage Aviation initiated a Chapter 11 reorganization in the Northern District of Texas in 2016.
BVA served as financial advisor to the debtors. In this capacity, BVA prepared the proposed plan of reorganization, created financial forecasts, evaluated existing loan agreements, negotiated with pre-petition lenders, and identified proposed operational improvements and strategic alternatives.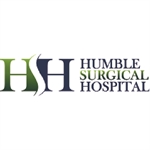 Humble Surgical Hospital operated a 75,000 sq. ft. hospital and medical office building providing outpatient surgeries involving 25 physicians and 50 employees. Aetna and Cigna alleged that HSH committed billing fraud relating to out-of-network surgeries. HSH won a $16 million judgment against Cigna but lost a $51 million judgment for Aetna.
BVA provided advisory services in preparation for a Chapter 11 filing for multiple debtors. Specifically, prepared exhibits for debtors' first day motions, obtained approval of cash budget to support use of cash collateral and payment of prepetition wages, and managed bank accounts and vendor payments to preserve liquidity.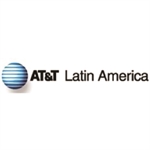 When the telecom bubble burst in 2002, AT&T Latin America was $1 billion in debt and had a significant cash burn. AT&T decided to abandon the subsidiary. The secured lender of AT&T Latin America sold its position to a vulture investor for 15 cents on the dollar.
On behalf of the debtor, BVA managed the daily cash in five countries and approved every potential payment. Additionally, managed cash projections, corporate budgeting, and foreign exchange rate exposure as well as developed a strategic and operational overhaul and negotiated with lenders and suppliers.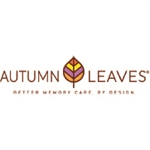 TLG Family Management was a non-debtor related party to The LaSalle Group, Inc., a developer of memory care assisted living facilities, and debtor in a Chapter 11 bankruptcy proceeding. TLGFM provided management and accounting services to debtor and its more than 40 memory care facilities.
On behalf of TLGFM, BVA served as interim CFO providing general financial oversight and coordinating negotiations between key parties, including the debtor's chief restructuring officer, and providing support for TLGFM's administrative claims. BVA also provided accounting and finance support to TLGFM.