close
TRANSACTION DUE DILIGENCE
BVA's multi-disciplinary team is uniquely positioned to serve as an extension of your transaction team and ensure you meet or exceed these objectives. Leveraging our deep background in valuation, accounting, and corporate finance and our extensive experience in mergers and acquisition, our professionals can help validate your transaction, bring it to a successful conclusion, and smooth out various issues post-close.
Our buy-side financial due diligence services include quality of earnings, commercial/market validation, risk testing and review, and future cash flow models (Monte Carlo simulation and other methods). BVA also offers tangible asset valuation services and are available as a further review of current and future capital expenditure, validation, or valuation of things and locations.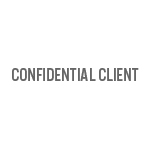 The confidential target company is an asset management firm specializing in rural land, agriculture, water, and renewable energy.
BVA performed buy-side financial due diligence of several of the target's investments, including entities involved in farming, water trading, solar power, and other activities. BVA also commented on the investors' valuation models.