close
TANGIBLE ASSETS
Whether on a standalone basis or as part of a larger corporate valuation opinion, BVA Group values tangible assets and personal property such as machinery, equipment, furniture and fixtures, and software across a wide range of industries for purposes such as:
Financial reporting compliance
Valuations in accordance with ASC 805, ASC 350, and ASC 280
Tax reporting compliance with the IRS and other taxing authorities
Intercompany transfers and tax planning purposes
Litigation support
Property tax
Insurable value
Merger and acquisition advisory
Buy-side due diligence
Refinancing and restructuring
Fixed asset record consulting
Having served clients on six continents across a broad range of industries including energy, mining, basic materials, agriculture, manufacturing, technology and retail, BVA's professionals have the education, experience, and certifications required to produce credible valuation analyses and reports that will withstand scrutiny from external regulatory bodies, vendors, purchasers, auditors, and other parties.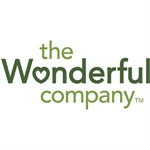 The Wonderful Company is one of the largest privately-held agricultural companies in the United States. Wonderful owns and operates brands such as FIJI Water, POM Wonderful, Suterra, Wonderful Halos, and more.
BVA professionals valued and successfully defended their opinion in court of the largest orange packing facility in North America for a multi-year property tax dispute.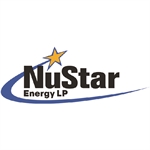 NuStar Energy is a publicly traded master limited partnership. The company is one of the largest independent liquids terminal and pipeline operators in the nation.
BVA professionals have valued NuStar's former refinery in San Antonio for financial reporting purposes. In addition, BVA professionals valued NuStar's entire portfolio of assets which includes 79 terminal and storage facilities and over 8,700 miles of pipeline for insurance purposes.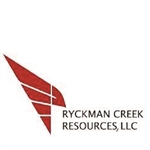 Ryckman Creek Resources is a natural gas storage facility located in Uinta County, Wyoming with over 35 billion cubic feet of storage capacity.
BVA professionals valued the personal property of Ryckman Creek Resources related to a multi-year property tax dispute with Uinta County, Wyoming. The matter was settled successfully for our client prior to trial.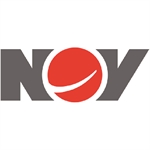 National Oilwell Varco ("NOV") is an American multinational provider of equipment and components used oil and gas drilling and production operations, oilfield services, and supply chain integration services to the upstream oil and gas industry. Based in Houston, Texas, NOV conducts operations in more than 1,200 locations across six continents.
BVA has provided NOV valuation services for ad valorem tax dispute purposes of multiple facilities in Montgomery County Texas.