close
ECONOMIC DAMAGES
BVA professionals have substantial expertise and experience that enables us to offer valuable advice to our clients and insightful, compelling testimony to factfinders on economic damages and other financial issues.
Our professionals have advised and testified on the full range of economic damages measures including lost profits, lost value, unjust enrichment, benefit-of-the-bargain and reliance damages, reasonable royalties, and diminution of value.
Our experts have testified on economic damages in numerous state and federal courts, as well as arbitration, both in the U.S. and internationally. BVA's service offering extends far beyond expert reports and testimony, however, as our professionals are often asked to advise in a consulting capacity throughout the litigation lifecycle on various issues, such as early case assessment, identifying key financial issues, analyzing the opposing side's claims, assisting in settlement negotiations and mediation, and preparing counsel for deposition and cross examination of opposing experts.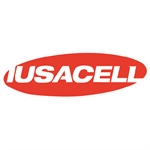 IBM alleged that Iusacell breached a billion-dollar IT outsourcing agreement. Iusacell claimed fraud under Mexican law and breach of contract, claiming over $4 billion in damages
BVA produced expert analysis and supporting reports on Iusacell's affirmative claims and rebutting IBM's claims. Provided significant consulting support and data analytics on non-damages issues.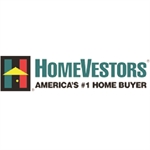 Plaintiff filed a breach of contract petition due to Defendants violation of prior agreements to discontinue unlicensed use of Plaintiff's trademarks. Defendants continued to use Plaintiff's trademarks, including "we buy ugly homes" in Google keyword search terms to lead potential customers to its competing website and service offerings.
BVA was retained by the Plaintiff to calculate lost profit damages of the Plaintiff and its franchisees. BVA's analysis included datamining of Google statistics to identify leads the Defendants generated from the use of Plaintiff's trademarks and resulting in ultimate lost profits of the franchisees and the Plaintiff.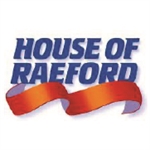 SOMMA Food Group, LLC, a recent start-up focused on developing meal plans and supplying products to schools, alleged House of Raeford Farms, a cooperative marketing association, breached its contract with Plaintiff by failing to produce the agreed-upon products, instead supplying defective product. Plaintiff sought past and future lost profits in addition to other damages.
On behalf of the House of Raeford Farms, BVA identified flaws in plaintiff's expert's damages methodology and conclusions. Reviewed extensive documents and provided additional context regarding non-cause of action factors and assumptions inappropriately employed in plaintiff's model. Prepared and issued expert report and testified at deposition and trial.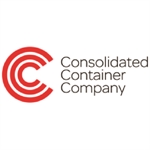 Consolidated Container Company alleged fraud, negligent misrepresentation, and breach of contract against the seller of three plastic resin plants that CCC acquired under an asset purchase agreement.
On behalf of CCC, BVA provided affirmative expert opinions and conducted analyses of lost profits, additional expenses incurred, and permanently increased expenses for this purchase price dispute. Provided significant assistance to counsel in preparation for fact witness depositions. Also provided rebuttal expert opinions and supporting analyses.