close
TRANSACTION PLANNING
Whether there is a need to buy-out an existing partner, bring in a new partner or partners, or transition the ownership of the business entirely, valuation will be at the center of the negotiations. BVA professionals have seen the full spectrum of ownership transition situations from amicable and collaborative to highly contentious. As a result of our deep experience, we can identify common pitfalls and assist in ensuring as smooth of a transition as possible. BVA's experienced team can assist in areas such as:
Assisting with the development of a process for determining an exit or entry price that leaves parties satisfied and willing to proceed with the process.
Working with buyers and/or sellers to understand and establish the parameters that impact the valuation such as standard of value, level of value, and valuation date.
Helping buyers and/or sellers understand value drivers that can be used in negotiations.
Assisting with establishing a value when a third-party valuation is desired or required.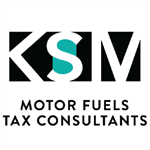 Founded by Kelly Mathews in 2003, KSM specializes in volume-based U.S. state and federal motor fuels tax compliance, consulting, and software implementation services. KSM has a commitment to provide a depth of knowledge in the motor fuels tax area.
BVA has provided valuation services for KSM for management planning purposes.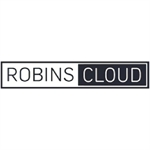 Robins Cloud LLP is a plaintiff law firm based in Houston, Texas, that specializes in personal injury cases, including serious catastrophic injury and wrongful death cases. The partnership operates solely on a contingent fee basis, and focuses on providing its clients with a high degree of personalized attention and understanding the nuances of regional law. The partnership employs a wide array of highly recognized and awarded attorneys, and has been in business for almost 20 years.
BVA provided valuation analyses to Robins Cloud LLP to assist with tax planning.