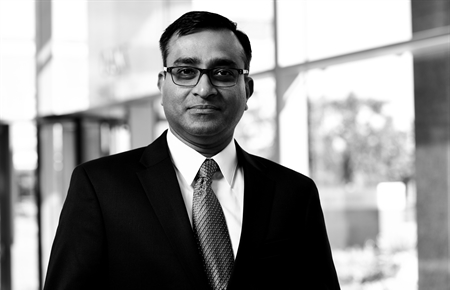 Sourav Chatterjee
PhD
Senior Vice President
Dr. Sourav Chatterjee is a Senior Vice President at BVA Group. Dr. Chatterjee is an economist specializing in antitrust liability and damages, competitive effects of mergers and acquisitions, health care reform, and statistical and econometric analysis of data.
For over a decade, Dr. Chatterjee has advised clients in the context of monopolization and attempted monopolizations, collusion and cartelization, class action litigations, and breach of contracts. He has provided expertise on issues including market definition, exclusive contracting and foreclosure, tying and bundling, most favored nation clauses, vertical restraints, price fixing, territory allocation, and joint venture agreements. His work has covered a wide range of products and services including airlines, automotive, retailing, technology, travel services, and wireless telecom. Additionally, he has extensive experience with various segments of the U.S. health care industry including ambulatory surgery centers, dialysis service providers, hospital and hospital systems, health insurance companies, laboratory service providers, mental health organizations, pharmaceutical manufacturers, specialty physician practices, and medical device manufacturers.
Dr. Chatterjee has significant expertise in conducting and directing statistical and econometric analysis of large datasets. Examples of these include transaction-level pricing data, CRM bidding data, insurance claims data, and hospital patient-origin data.
Dr. Chatterjee has submitted expert reports in the U.S. and India, and helped prepare many reports for U.S. and international courts and regulatory agencies. Examples of his work include:
- Assess potential effects of merger between two health plans on insurance premium and physician reimbursement
- Analyze price effects of a merger between two pharmaceutical products treating a rare heart condition
- Study effects of mergers between two of the largest U.S. airlines on price and availability of flights
- Evaluate parallel pricing patterns among steel producers in India as evidence of alleged anti-competitive behavior
- Examine alleged price-fixing, customer allocation, and output restrictions among a number of global LCD manufacturers
- Perform damages analysis related to the use of surcharges by an auto rental company in the U.S.
- Estimate damages associated with contractual disputes between a hospital and a physician group
- Calculate damages related to contractual disputes between two large technology service providers
Prior to joining BVA, Dr. Chatterjee held a number of senior consulting positions in New York, Los Angeles, and New Delhi. He has spoken on competition policy, mergers and acquisitions, and global economic trends at various academic and practitioner forums, such as AcademyHealth, Association for Public Policy Analysis and Management, Southern Economic Association, and American Health Lawyers Association.
Dr. Chatterjee holds a PhD in economics from the University of Florida and an MA in economics from the Delhi School of Economics. While at the University of Florida, he specialized in industrial organization, economics of contracting, and econometrics. In his PhD dissertation, he examined the effects of hospital mergers and acquisitions and health plan member incentives on health care prices and quality. Dr. Chatterjee has taught economics courses at universities in the U.S. and India. He is a member of the American Economic Association.