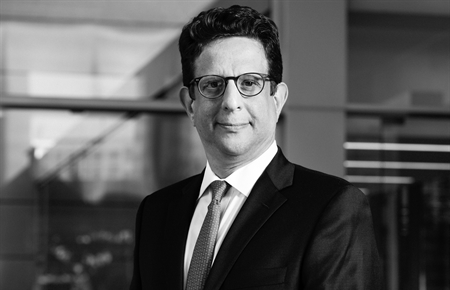 Jeff Anapolsky
JD/MBA
Managing Director
Jeff Anapolsky is a restructuring professional with nearly 20 years of achieving successful results forspecial situations involving bankruptcies and out-of-court workouts. As a trusted advisor, Mr. Anapolsky synthesizes multi-disciplinary solutions to resolve intractable conflicts. His background as a private equity investor, high yield credit analyst, director for troubled companies, and investment banker enables him to serve as an insightful expert on a variety of topics, such as valuation, solvency, transaction structures, and financial projections.
As co-author of The Art of Distressed M&A: Buying, Selling and Financing Troubled and Insolvent Companies, Mr. Anapolsky teaches Corporate Financial Restructuring at Rice University's Jones Graduate School of Business. He received his M.B.A. from Harvard Business School and J.D. from Harvard Law School. At the University of Pennsylvania, he received a B.S. in Finance and B.A. in Mathematics, magna cum laude, from the Wharton School of Business and the College of Arts & Sciences, respectively.
Prior to joining BVA, Mr. Anapolsky invested over $250 million in leveraged buyouts and rescue financings involving turnarounds, workouts, underperformers, and corporate carve-outs for American Capital. For T. Rowe Price, he invested over $300 million in sub-par debt, debtor-in-possession loans, credit default swaps, trade claims, and reorganized equities. As a bankruptcy attorney at Akin Gump Strauss Hauer & Feld and restructuring advisor at Wasserstein Perella (now Miller Buckfire), he advised creditors' committees, debtors and individual creditors.
Mr. Anapolsky's expertise in advanced valuation methods applies to special situations in a variety of industries, including:
AIRLINES & AEROSPACE
American Airlines – DIP loan, exit financing, and reorg. equity
Pan Am Flight Academy – Investment in corporate carve-out
Paradigm Precision – Rescue financing for troubled buyout
CHEMICALS
Solutia – Official Committee of Unsecured Creditors advisory
Tronox – Investment in distressed debt and reorganized equity
CONSUMER/RETAIL
Berry-Hill Galleries – Investment in DIP loan and exit financing
Hechinger/Builders Square – Debtor advisory
Marolina Outdoor - Lender advisory
Pathmark Supermarkets – Debtor advisory
RadioShack – Investment in credit default swaps; Ch. 11 case study
RTIC Coolers – Capital raising advisory amid litigation
Tandy Brands - Expert witness for Ch. 7 trustee
ENERGY
A&B Valve and Piping - Investor advisory; Ch. 11 case study
Forest Oil – Bondholder litigation and sub-par debt investment
Grant Geophysical – Debtor advisory of out-of-court restructuring
Sabine Oil & Gas – Investment in 2nd lien loans; Ch. 11 case study
Trigeant – Rescue financing; acquirer advisory for 363 sale
Venoco – Investment in sub-par debt and debt exchange offer
FOOD & BEVERAGE
Farmland - Official Committee of Unsecured Creditors advisory
New England Confectionery – Investment in operational turnaround
Reddy Ice – Ad Hoc Committee of Holdco Noteholders
HEALTHCARE
Humble Surgical Hospital - Debtor advisory
Sacred Oak Medical Center - Investor advisory
MANUFACTURING
Engy Containers - Debtor advisory
Exide – Official Committee of Unsecured Creditors advisory
Kodak – Investment in sub-par debt and DIP loan
Palm Harbor Homes – Ch. 11 Trustee Oversight Committee
MEDIA
Getty Images – Investment in sub-par loans and bonds
McClatchy – Investment in sub-par loans and credit default swaps
Spanish Broadcasting – Investment in defaulted preferred equity
Trader Corp. – Investment in sub-par debt of corporate carve-out
SERVICES
HCI Services, LLC - Investment in operational turnaround
High Country Transportation - Debtor advisory
M&I Electric – Debt refinancing advisory
Merit Service Solutions – Investment in rescue financing
TELECOMMUNICATIONS
Allegiance Telecom – Post-confirmation liquidation trust advisory
Clearwire/Sprint – Investment in sub-par debt
UTILITIES
Centrais Elétricas do Pará – Ad Hoc Committee of Bondholders
Dynegy – Litigation against Enron; investment in DIP loan
Energy Future Holdings/TXU – Investment in credit default swaps
Tokyo Electric – Investment in sub-par debt and credit default swaps